Materials:  wood, steal, cloth, leaves, love, twine, stress, glue, graphite, paper,  compromise, gouache, thread, memory, time.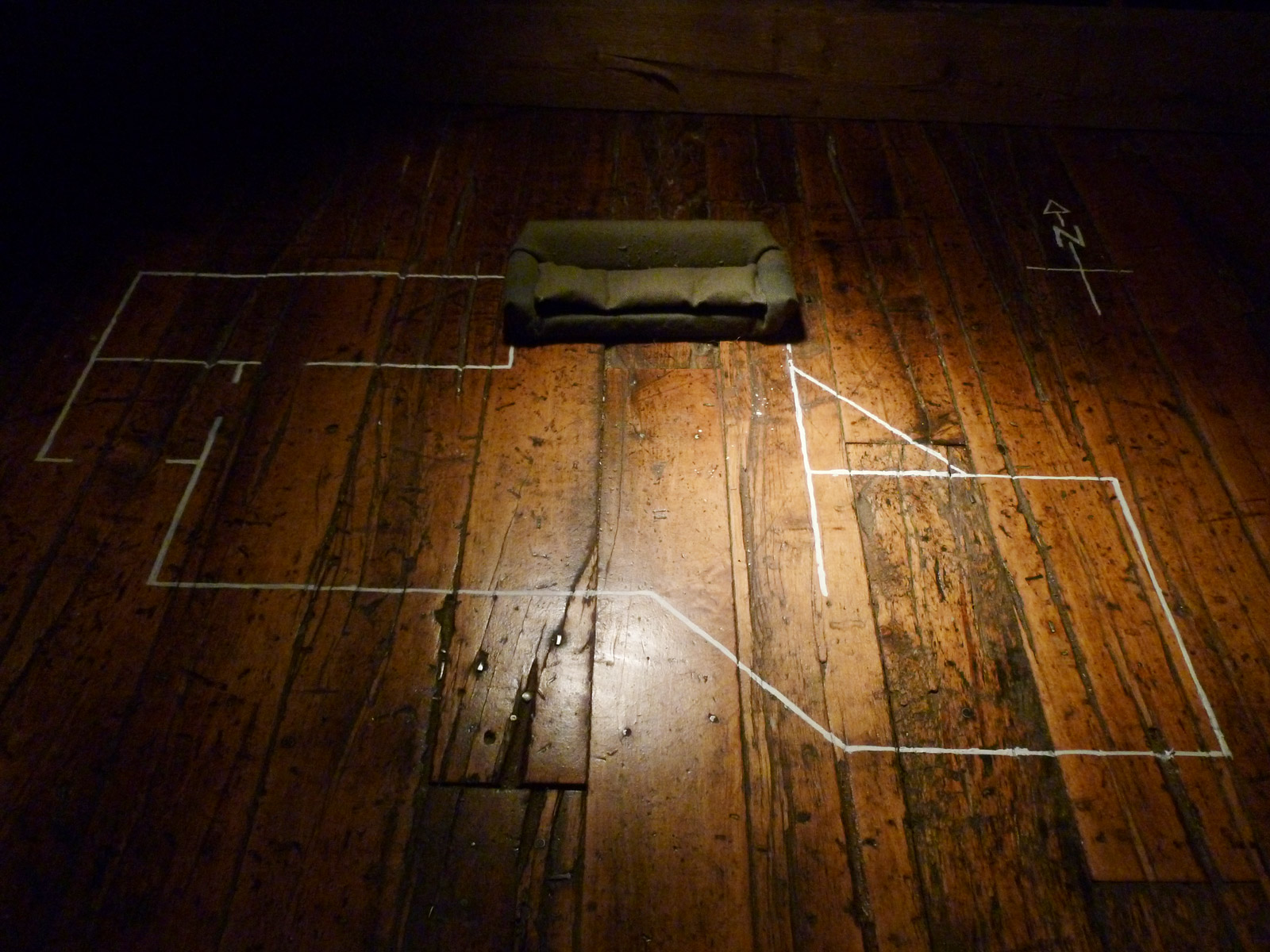 In 2012 we were asked to dismantle our home. This is a drawing of our cabin, made from some materials left in its wake. Over the course of the exhibition people were invited to leave memories of our home on slips of paper affixed the the surrounding walls.
Created for REACH in 2013.